Are you tired of the tedious and mundane look of your garage? And do you want to escape every time you have to fetch things from there?
Well, been there; done that!
But who said that your garage has to be boring and regular? Try spicing it up with different things, and one of the best ways is to have a neon garage sign hanging up your garage wall.

The Rising Trend Of Neon Garage Signs
Undoubtedly, neon signs are becoming a major hit! It started when teenagers adopted the old trend of neon signs that were used back in the bar cafes of the '90s.
Since the return of the neon signs, it has become a trend, and almost everyone adores it. Why wouldn't someone like it? It is interesting with a mysterious vibe!
Why A Personalized Garage Sign A Good Idea?
First of all, none of us likes to work in the garage. Secondly, with all the dimmed lights, it becomes difficult to maintain focus.
What's the solution? You guessed that right!
A personalized garage sign will enlighten your garage into something with a mysterious and trendy touch. Moreover, with full customization, your garage will feel like your very own once again!

A Unique Gift: Garage Signs For Dad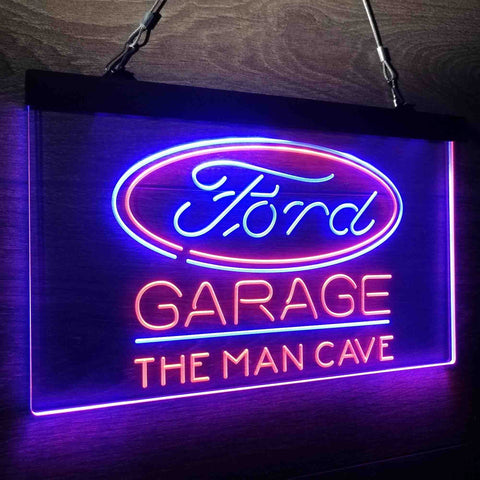 Without even guessing it, it is evident that your dad works really hard maintaining the car and the garage. It becomes difficult to look after things that are no longer interesting.
Try buying a thing for your dad that will make his time in the garage a little less boring and a little less stressful.
Buying a Personalized Custom Ford Garage Car neon-like LED Sign for your dad will turn a boring and drained garage into an intimidating one that catches the eye and makes working in it a better experience. Hopefully, it would be an excellent gift for the upcoming father's day.
Man-Up Your Garage Decor!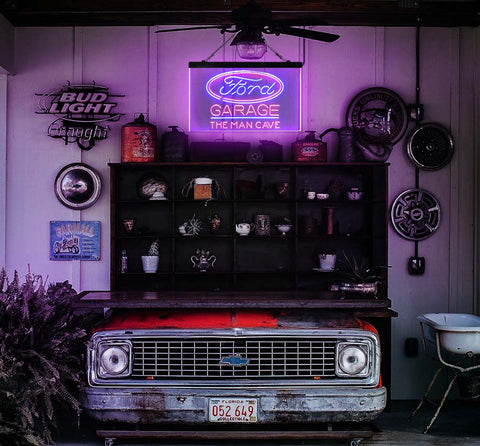 Is your garage looking tiresome? Do you want to make your workplace a corner that defines you?
Try opting for a Personalized Custom Chevrolet Car neon-like LED Sign for your garage. Your "Man Cave" will look better than ever! Moreover, the LED lights go up to 100,000 hours, and that can seem limitless. The best part is that you do not need to worry about the charging of the lights!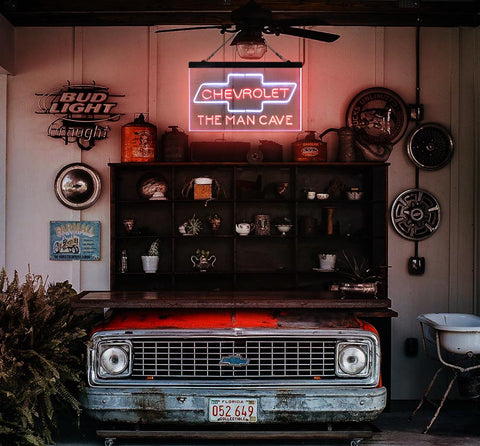 Turn Your Garage Into A Vibe Corner With Neon Garage Signs
Who says that a garage only has to serve like a "garage." You can invite your friends and have a party in that place. It can serve as a multi-functional space.
With a Personalized Custom Ford Badge Car Truck Bar neon-like LED Sign, you can turn your dull garage into a Vibe Corner to enjoy a few drinks with your friends. Not only will you utilize that space for fun, but you can give it an essence of a chic look. Your boring garage will no longer look boring!