FEATURES
This Modelo Especial 1925 LED sign proudly and warmly invites your guests into your home bar / man cave.
3D engraved technique creates the rich, vibrant neon-like effect that looks awesome in all directions
13 Dual Colors to suit your taste
Metal chain included: Provide metal chain to hang anywhere you like (man cave, bar, pub, game room etc.)
Energy-efficient long life LED lights.
Only 0.25"-0.5" thick
Safe to touch. Does not overheat.

See it in your space.
To view this modelo sign in AR, visit this page in Safari on your iPhone or iPad.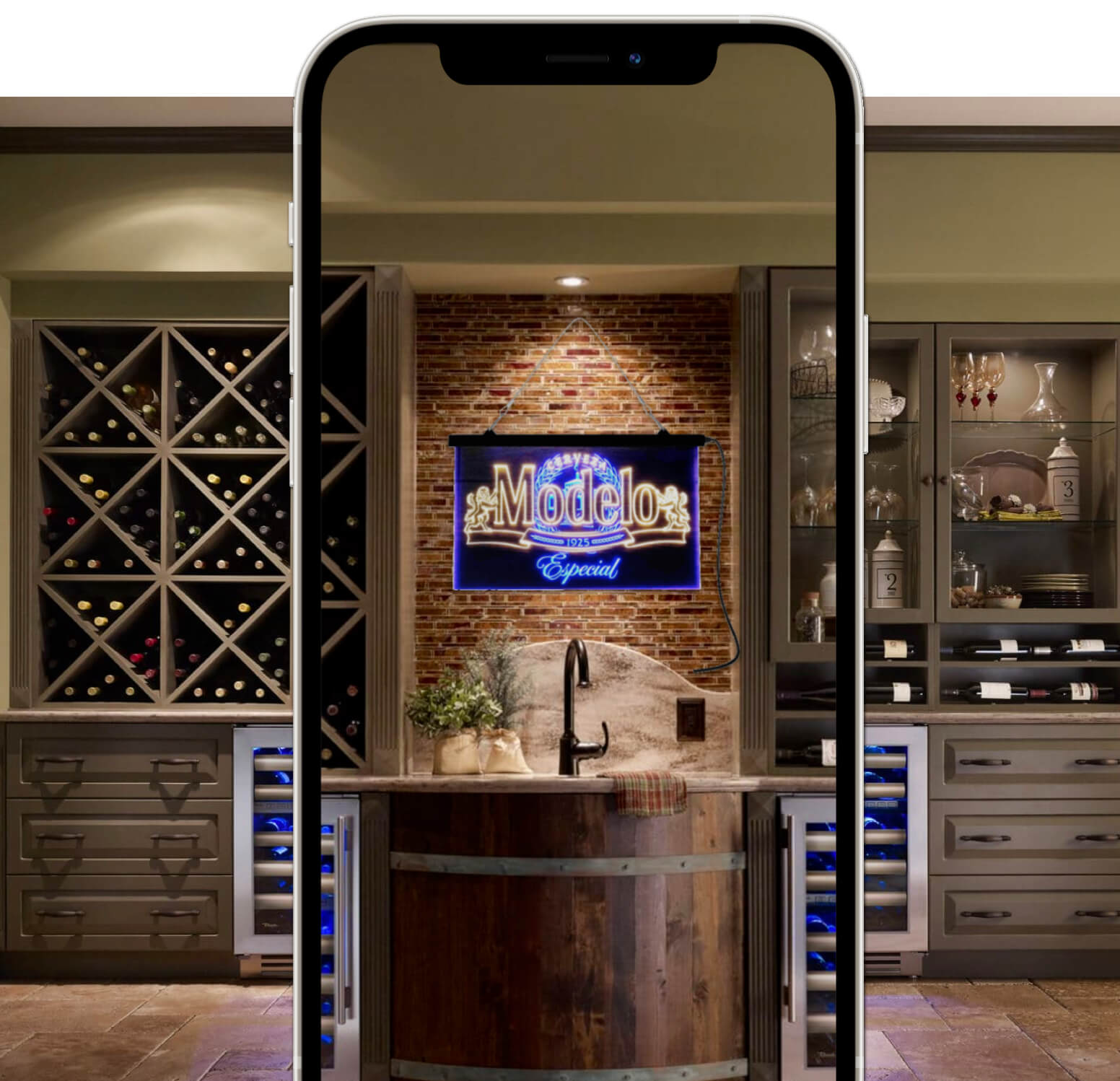 Please note that the sign of this AR demo (12 x 8 inches) is not indicative of the actual product you purchased, because the actual product looks more vivid and colorful with the glow lighting and detailed textures.
WHEN YOU SEE IT, YOU KNOW
This innovative 3D engraved technique creates the rich, vibrant effect that looks awesome in all directions. Text is sharp and clear. Colors are more vibrant than traditional led signs. We combine custom engraved technology and dual-color neon-like effects to deliver an instant attraction that will impress everyone in your room. Just hang it up, flip the switch, our Modelo Especial 1925 sign fits anywhere in your man cave. Don't miss this opportunity! 
HAND CARVED BY THE PRO
Each sign from us is individually carved, assembled and finished by skilled craftsmen, to ensure a beautiful, unique glowing piece of shining goodness. They bring decades of experience to their work and an attention to detail you won't find elsewhere.