LIMITED TIME OFFER for the next 5 days, USE code PERSONA10 to get 10% off now!
RESURRECT YOUR WALL!

Whether you're looking for a gamer gift or a cool Persona theme game room decoration, this Persona 5 Royal sign adds a splash of vibrant color and provides heaps of character, wherever it is placed! Give a new life to your wall by hanging this amazing LED Sign. All your friends will be impressed! 
FEATURES
3D Engraved on demand with additive manufacturing Technology.
2 prong plug included according to your shipping country
13 Dual colors to suit your taste
Metal chain included: Provide metal chain to hang anywhere you like (mancave, bar room, game room etc.)
Energy efficient long life LED lights.
Safe to touch. Does not overheat.

See it in your
game room.
To view our sign in AR, visit this page in Safari on your iPhone or iPad.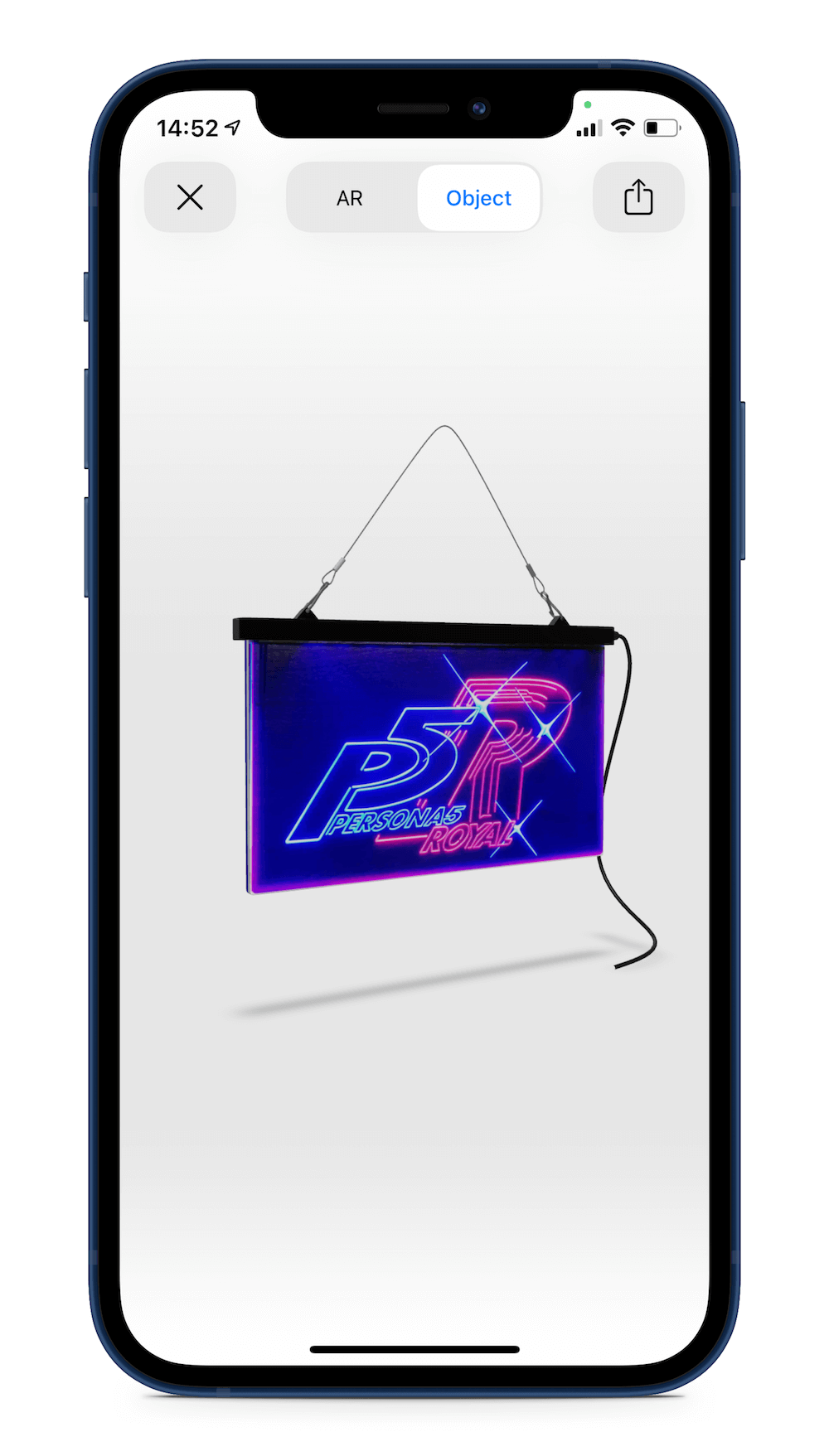 Please note that the sign of this AR demo (12 x 8 inches) is not indicative of the actual product you purchased, because the actual product looks more vivid and colorful with the glow lighting and detailed textures.
BUILT TO LAST
We are proud of our high-quality LED products that bring you dual color neon-like light effects at a fraction of the cost! We use the latest engraving techniques and technology to give you 3D effects that would look absolutely stunning when viewed from any direction. It is safe to use and place in any part of your home as it does not utilize harmful gas and other chemicals. Furthermore, it's maintenance-free. Just hang it up, flip the switch, and you're good to go!